Celebrating International Day Against Homophobia and Transphobia

Dignity

Society
May 17, 2013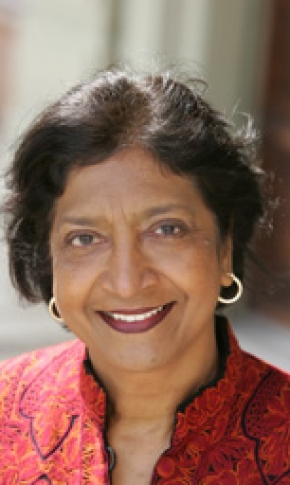 Today, global citizens worldwide will observe May 17, International Day against Homophobia and Transphobia. May 17 is the day that homosexuality was removed from the International Classification of Diseases of the World Health Organization (WHO) in 1990.
In observance of the International Day against Homophobia and Transphobia, United Nations High Commissioner for Human Rights, Navi Pillay, delivered the following statement at The Hague.
---
Navi Pillay
United Nations High Commissioner for Human Rights
The Hague
May 17, 2013
Excellencies,
Distinguished delegates,
Colleagues and friends,
It is a privilege to be with you in this beautiful theatre to mark a day that has grown in significance in recent years for millions of people around the world: May 17th, the International Day against Homophobia.
We observe many official international days at the United Nations – more than 100 of them, in fact. Unfortunately, the International Day against Homophobia is not amongst them. The reason is that the United Nations General Assembly has not (or not yet) passed a resolution designating it an official UN day.
This fact is in itself telling. For all the progress of recent years – and there has been remarkable progress – many States are still reluctant to acknowledge the extent of violence and discrimination meted out to those who are lesbian, gay, bisexual, transgender and intersex.
But the fact that that States are divided on these issues is not a reason to hold back from confronting the extremes of discrimination and the exclusion that are suffered by so many across the world.
A little over a year ago, I stood in the grand chamber of the United Nations Human Rights Council in Geneva and presented the first ever official UN report documenting violence and discrimination against individuals based on their sexual orientation and gender identity.
After decades of silence, an issue that had long been kept off the agenda was at last the subject of formal discussion among States at the United Nations. This was a momentous break in our long struggle for full legal equality for LGBT people everywhere.
States should punish violence and hatred, not love.
But it was also long overdue, and the report that I presented was chilling. It detailed appalling human rights violations directed at individuals because of their sexual orientation and gender identity. I will highlight three areas of particular concern that require immediate attention.
The first relates to violent, homophobic and transphobic hate crimes, which take place with alarming regularity in all regions of the world.
These range from aggressive, sustained psychological bullying through to physical assault, torture, kidnapping and even murder. Sexual violence has also been widely reported—including the phenomenon of so-called "corrective" or "punitive" rape, in which men rape women assumed to be lesbian on the grotesque pretext that this will somehow "cure" their victims' homosexuality.
Attacks regularly take place in public spaces, schools and private homes, as well as prisons and police cells. They may be spontaneous or organized; perpetrated by individual strangers or by extremist groups. And they are brutal. LGBT murder victims are often found to have been sexually assaulted and/or severely mutilated – including burning or castration. Transgender persons face an especially high risk of deadly and cruel violence.
A second area of concern relates to the criminalization of homosexuality. It is nearly 20 years since the UN Human Rights Committee first established that criminalizing consensual, same-sex relationships violates people's rights to privacy and non-discrimination.
In that time, more than 30 States have taken steps to remove homosexuality-related offences from their legal systems. But in at least 76 countries, people continue to be punished under criminal law just because their partner is someone of the same sex. Penalties range from short-term to life imprisonment, sometimes with hard labour. In at least five countries, national law provides for the death penalty to punish consensual, adult same-sex conduct.
The wording of these laws varies. Sometimes, same-sex conduct is referred to explicitly; in other cases, the language used is more vague, with references to "crimes against the order of nature" or to "debauchery" or "immorality". Application can be alarmingly broad-brush: we have many reports of individuals rounded up and detained in police cells simply for "appearing" homosexual or transgender.
Getting rid of these laws is an essential first step towards removing the stigma that fuels so many other human rights violations perpetrated against LGBT people. States should punish violence and hatred, not love.
My third area of concern is the prevalence of discriminatory practices against LGBT individuals, and a corresponding lack of legal protection by national laws. This lack of effective protection makes it possible for employers to fire their workers, school administrators to expel students, healthcare workers to deny essential services to patients, and parents to disown their own children -- or force them into marriage, or into psychiatric institutions – in each case simply because they are lesbian, gay, bisexual, transgender or intersex.
In some instances, States are not just passively permitting discrimination to take place but actively contributing to it. In Eastern Europe, for example, we have seen discriminatory bans on pride marches and similar gatherings, and new laws restricting public discussion of issues related to homosexuality. Many countries – including European Union States – still force transgender people to undergo sterilization in order to obtain updated identity papers, which are essential to daily life.
The absence of legal recognition of same-sex relationships is yet another source of discrimination, hardship and insecurity for many lesbian, gay and bisexual people, as well as for their families, which include millions of children growing up with parents of the same sex.
A global movement is emerging of activists and citizens ready to add their voices to the call for equality.
Many positive initiatives have been taken in recent years. In much of Europe and in North and Latin America, as well as in several other countries, we have witnessed determined efforts to improve the human rights situation of LGBT people. Discrimination has been banned, hate crimes have been penalized, same-sex relationships have been granted recognition, and efforts have made it easier for transgender individuals to obtain official documents that reflect their preferred gender.
In many cases, training programmes have also been developed to sensitize police, prison staff, teachers, social workers and other personnel. Anti-bullying initiatives have been implemented in many schools. A global movement is emerging of activists and citizens ready to add their voices to the call for equality. I am delighted that we will be honouring with the Jos Brink prize this evening an individual who has made an outstanding contribution in this regard.
But while there is much to cheer, far more remains to be done. Too many States still have laws in effect that criminalize same-sex relationships.
Several have actually taken steps to strengthen criminal sanctions, or to expand the application of existing laws. Far too few States have laws that offer comprehensive protection from discrimination. Even fewer have efficient systems for documenting, let alone combating, homophobic hate crime.
Changing laws and policies is essential if we want to secure legal equality for LGBT people. But no less important – and in some respects a great deal more challenging – will be changing the hearts and minds of those who resist reform.
Both UN Secretary-General Ban Ki-moon and I have spoken of the need for more public education to tackle homophobia at its roots. This is primarily the responsibility of Governments, with the active involvement of civil society.
But I believe the United Nations can and should do more to encourage this process. The video we've just seen is a taste of more to come.
The Riddle: A New Anti-Homophobia Message
Later this year, we will launch a public information campaign that I hope will help to dispel some of the more toxic myths that get in the way of rationale dialogue on this issue, and will help people understand why action is needed to tackle homophobic and transphobic violence and discrimination.
Distinguished delegates,
We all draw on the well of our own experience in our approach to these issues. I am a child of South Africa. I do not need to imagine what it is like to be treated as inferior: it happened to me.
Some were surprised when South Africa, under Nelson Mandela's leadership, wrote into its post-apartheid constitution cast-iron protection from discrimination on grounds of sexual orientation. It happened because South Africans understood that discrimination is unacceptable on any basis. Real equality admits no exceptions.
It was Archbishop Desmond Tutu who first coined the term "rainbow nation" to describe a country that draws strength, not suspicion, from the differences among its people; pride, not fear, from its diversity. And perhaps that, writ large, is as fair a summary as any of the cause that has brought us here tonight. The world we want really is rainbow coloured. It is a world of brilliant diversity, where each one of us is free and equal, and where everyone is treated with the same measure of respect and dignity.
Thank you for being here and for your contribution to this great human rights cause.
---
To celebrate International Day against Homophobia and Transphobia and to complement Ms. Pillay's global perspective, we would like to share a U.S. perspective by Stephen Glassman, the first openly gay political appointee in Baltimore, Maryland, where he served for five years as civic design commissioner. He has served on a wide variety of national, state and local boards, including the ACLU, the Human Rights Campaign, the LGBT (Lesbian, Gay, Bisexual, Transgender) Community Center of Baltimore, the Names Project, and the Yale University LGBT Study Center. He is past president of the Common Roads (Bisexual, Gay, Lesbian, Transgender Youth) support group in Harrisburg, Pennsylvania, and the former co-chair and founder of the Pennsylvania Rights Coalition, the largest group in the state working to achieve equal rights legislation on the basis of sexual orientation and gender identity.
In May 2002, Stephen Glassman was appointed to the Pennsylvania Human Relations Commission. Mr. Glassman is the first openly gay individual to receive a statewide gubernatorial appointment subject to Senate confirmation to a Pennsylvania board or commission. In June 2003, Mr. Glassman was appointed chairperson of the Pennsylvania Human Relations Commission, the first openly gay individual in the country to chair a state gubernatorial commission (he served until 2011).
In December 2006, Mr. Glassman was appointed vice chairman of the Governor's Cabinet on the Rights of People With Disabilities. Mr. Glassman has appeared as a media spokesperson on television, radio and in the press on behalf of gay/lesbian/bisexual/transgender civil rights causes, architecture and design, and AIDS issues. He has lectured extensively at conferences, museums and universities across the country and has served as a director on numerous boards of arts and civil rights organizations.
This article is an edited excerpt of a lecture titled, Foundations of a Peaceful Society: Equality, Diversity, Identity and Inclusion
 that Mr. Glassman delivered in New York, NY as part of the SGI-USA Culture of Peace Distinguished Speaker Series. It will be published by Culture of Peace Press as part of a compendium of lectures in the soon to be released Voices for a Culture of Peace Vol.2. His lecture touches on many of the eight action areas in the 1999 United National Declaration and Programme of Action on a Culture of Peace, especially the sixth: Advancing understanding, tolerance and solidarity.
As Mr. Glassman says: "If you understand that you can bring things into your life that will alter your perception of the world, your place in it and the difference you can make in this world, that's the kind of purposeful life that builds this society and can ultimately achieve a culture of peace based upon equality, diversity, identity and the inclusion of everyone in the society."
---
Foundations of a Peaceful Society: Equality, Diversity, Identity and Inclusion
Stephen Glassman

I'd like to illuminate some of the long-standing issues we've struggled with in this country and talk about how we can achieve a culture of peace through an understanding and appreciation of equality, diversity, identity and inclusion.
I think it says something about the SGI that they have included someone of my background in this lecture series. It points to the kind of future we can hope to enjoy, with organizations like this that appreciate aspects of what I'd like to discuss tonight.
Beyond Social Tolerance
One of the most important things I want to talk about is the need to advance beyond the concept of social tolerance, something that has been discussed for years in America but has had the effect of undervaluing our appreciation of one another.
Mere tolerance is not where we need to be in 2008. We need to go far beyond just tolerating or putting up with others. Rather, we need to celebrate, acknowledge and respect one another for our contributions and the diversity and value we bring from our life experiences. We each have a unique perspective on the world that stems from the way in which we have lived and learned from one another. Without an understanding of the value of these varied life experiences, as opposed to merely tolerating these differences, we lose the ability to achieve the kind of change needed to make this world a place that delivers equality and social justice to everyone.
Without this appreciation, we lose the opportunity to enjoy the benefits of the contributions each of us can make. Often we are prevented from making our contributions because, as is particularly true for minorities and women, we have, early in life, been disadvantaged in the way we engage with society.
Equal Opportunity and Early Development
If equal opportunity is not presented to a person at an early age—whether through education, religion or community involvement—then that person is two steps behind from the outset. People base their understanding of their identity on the interactions they have had with others, whether they enter society professionally, through the educational system or through community work. If others devalue a person's very presence and existence, that devaluation is internalized, whether it's internalized racism, homophobia or sexism.
This learned disadvantage is an obstacle to fully appreciating one's own value, worth and empowerment and to making the greatest contribution one can. This disadvantage follows us throughout our entire lives. It takes a degree of personal strength and courage to get beyond the mythologizing and stereotyping about the group to which one belongs or the way in which one interacts with others who are different. It takes a real degree of internal commitment to advance beyond given limitations.
We underestimate one another when we are categorized and classified at the earliest stages of our educational process. Putting people into tracks or groups determines in advance what our expectations are. People's ability to achieve is limited when told that they are only expected to attain a certain level of academic success. It is limited when told they are not worthy or capable or that what is expected of them is different than what is expected of someone from a more advantaged environment.
The damage is internalized early and easily and affects the rest of one's life: the career choices made, the way one engages with others, and the self-esteem that allows a person to fully appreciate his or her own ability to advance and change the world.
It's important to understand that each person has, not just an individual right, but also a responsibility to offer his or her contribution to the world. Change happens through interaction. Change is more effective when we appreciate our ability to work together. It happens incrementally and in varying ways depending upon culture, background, ideology and how those interactions create an opportunity for the world to view itself in different ways.
Eradicating Discrimination and Bias
The work that I do on a daily basis as a member of the Pennsylvania Human Rights Commission addresses this need to eradicate discrimination and bias and allow people to fully actualize and appreciate one another's contributions through education, public accommodation service, housing and the overall environment of the democratic process in our daily lives. We are the largest human relations and human rights agency in the United States and are called on to provide a model for other human rights agencies throughout the country.
As we do this work on a statewide basis, we keep in mind that we are representing the needs of people coming from varying backgrounds and geographic areas: rural, urban and areas that are culturally monolithic or extraordinarily diverse.
According to the last United States census (2000), Pennsylvania is the most rural state in the nation. There are many things about Pennsylvania that surprise people. It tends to vote "blue" presidentially, but internally, Pennsylvania reflects the needs of other states around the nation.
Take New York State as another example. In addition to its big cities, New York State has a very large rural population. What we learn from working with people who come from very different environments, especially people who come from limited monolithic perspectives, is that when exposed to individuals who are different from them, they have an opportunity to change significantly.
Evaluating Change through a Critical-Edge Issue
Lesbian, gay, bisexual and transgender issues are a telling way of evaluating change. These issues seem to be the critical edge on which many social justice experiments are discussed in national conversations. The issue of same-sex marriage points to this understanding of difference in a way that no other issue seems to.
The fact that people in this country are so exorcised about the idea of same-sex couples in love being able to make a commitment and having the same protections and responsibilities to one another as heterosexual couples is quite surprising when the history of the institution of marriage is analyzed.
The Evolution of Marriage
Marriage has changed enormously over the last 200 years. There have been twelve major legal changes to marriage in the United States in the past 200 years, particularly with regard to the rights of women and the acknowledgement of them as full human beings as opposed to chattel or property.
That has been a large shift, but more recently, the case Loving v. Virginia bolished the right of states to ban people of different races marrying one another. The struggle that emerged from that issue taking place from the 1940s through the 1960s, carried on the tradition of discrimination and bias that this country was built upon.
The founding documents of the United States, those we hold most sacred—the Declaration of Independence and the Constitution—fully indoctrinate in our understanding of ourselves and our history the kind of discrimination that we are working to oppose and eradicate today. The rights of an entire gender were excluded from full recognition under our Constitution; African-Americans were not even considered full people; people who didn't own property weren't allowed to vote.
Observing the radical change in our appreciation of who we are as a nation over a bit more than 200 years, I believe it is not too much to expect that in a very few years we will ultimately see full equality in this country for lesbian/gay/bisexual/transgender people.
In fact, we are so close that the difference in the ballot initiative in California under Proposition 8 compared to the vote that was taken only eight years earlier in 2000, showed a change from 61 percent of the population opposing same-sex marriage or marriage equality in 2000 to 52 percent this time. I believe that's significant progress. I am not discouraged. I believe that this fight is not only winnable but that within a very few years we will achieve the ultimate goal for equality in this country: marriage equality.
Marriage brings with it more than 1,142 federal rights and in most states about six hundred individual rights that have more to do with financial protection than anything else. It's really about money. That's what marriage originally was as an institution: a protection of financial interests, primarily for men over women. We have moved toward a much more equal distribution of wealth in this country. When marriage is taken out of the context of religious rights, it is understood that this civil contract is merely another way of protecting people's financial interests and their responsibilities to one another.
As we look at equality and inclusion in this country, inclusion means not only the rights of people who are obvious but also those who are not so obvious. Today's society is much more subtle and nuanced than it has ever been. People come in many shapes, sizes, gender identities, races, cultures and so on. When we evaluate those differences and attempt to explain how we evaluate one another, we realize we have more commonalities than we do differences. That's not a new concept.
A Majority/Minority Nation
What is a bit new is that our differences are not just to be respected. We now understand that individual differences make us more valuable to one another. It's not only a question of finding common ground. Learning from one another rather than simply doing things as we've been taught enriches us. Globally we are falling significantly behind, because we have been unable or unwilling to recognize that before 2035, we're going to be a majority-minority nation and will look much more like the rest of the world than we have for the last two centuries.
That's an important paradigm shift in this country. Clearly those who are in power are not yet ready to make the adjustment. They've been pushed and dragged and will probably be kicking and screaming until they finally accept it, but this demographic change is overtaking us more rapidly than projected studies indicated just ten years ago.
At that time, it was projected that by 2050 we would be a majority-minority nation. Studies that came out last year predict that by 2042, we will be a majority-minority nation. I predict that after the 2010 census, we'll find this date moving even closer. This means we have a limited amount of time to prepare and plan for this change, which will affect, not only the way we interact with one another but the way in which resources are allocated, whether from the federal government, the professions, Wall Street or educational institutions. Those resources will need to match the society being served.
Discovering Needs
In government, our responsibility is not to maintain the status quo. It is to discover the needs of the population being served. Responding to the needs of society is an honorable position and must be approached in a specific way.
One of the most important things I learned in leadership training at the Harvard School of Government was that there are two distinct ways to lead: one is to lead by following; the other is to lead by leading. There's a significant difference between the two. Most elected and appointed officials lead by following. That is, they take polls or look at what will get them reelected or reappointed and follow those trends, leading by giving people what the polls tell them people want.
I believe that the way to lead effectively is to listen to your constituency and discover what their needs are, understanding that those needs are not usually met in today's society. Understanding that those needs reflect a change in society, we need to redistribute money, services, energy and time to where the need is greatest.
Redistributing Funds
For example, the way we distribute funding in education is really backwards. We have more money than we need for distribution to those who are academically superior. People at the top of the academic ladder don't have difficulty getting money to go to school. This is true whether you're talking about Harvard or one of the state universities.
In order to advance society and make it more competitive with the rest of the world, funds must be made available to those who have been disadvantaged from birth. People of ability who have not had an equal educational opportunity are the ones who truly need focused funding and scholarships so that they can catch up to those who have been advantaged from birth.
So if we reevaluate how we distribute money in this society through all social programs—such as health, education, business development—to those who are in greater need, we will become more competitive with countries around the world that are already doing so. With proper training and development, those in need can advance at the same rate as those who are advantaged.
Why the United States Is Falling Behind
If you look at the way funding is distributed in India, Bangladesh or even in China, we see that the methodology is changing. People in the lower classes or those who have been discriminated against are precisely the ones who are getting jobs in industries that have fled the United States. This elevates a country's entire economic society. We are not following a model that is advantageous to the United States.
Richard Florida's most recent book, The Flight of The Creative Class, is a wonderful explanation of how we are falling behind other advancing countries and how we can achieve greater success and parity. Florida says we can do this by passing laws that protect the rights of people so they can be fully engaged and find equal opportunity and also by reallocating resources so that we're supporting people from the bottom up rather than from the top down. This approach has worked in the cities in this country that have had the foresight to do so.
Legal Equity and Growth
Let's compare economic growth across the country. The twenty states that have passed equal rights legislation for lesbian, gay and bisexual people and the thirteen states that have also included protection for transgender people are at a higher level economically and are advancing more rapidly in both business and population growth compared to states not supporting legal equity.
For example, Pennsylvania is now the third slowest-growing state in the United States. We are, unfortunately, one of the thirty states that do not have the kind of protections won here in New York. It took, I might add, thirty-three long years of fighting, but ultimately those protections were won in New York. Transgender protections still need to be added here in New York State. I assure you that, when accomplished, it will send a signal, an important message to other people that this is a welcoming environment; this is a place in which you can be celebrated for who you are. People will move here in greater numbers. They will come here for education in greater numbers. They will come here to raise their families if they feel that their children and spouses will be protected. That advances the whole society.
Pennsylvania—the sixth largest state in the country— is not only the third slowest-growing state but, from 2000 to 2004, it grew by only 65,000 people. Of those 65,000 people, 60 percent were Hispanic. So the change coming here in this country is coming from those who don't look like the people in the majority population today. They infuse our state with a rich culture, vibrancy, sense of commitment and purpose not necessarily evident in the existing community—one that has a sense of entitlement and won't necessarily be giving back to society.
America's Promise
The challenge isn't there for those who have already achieved success. It is there for those who have not yet achieved the success that America promises. Now, whether America delivers on that promise or not is entirely up to us. We must make this decision individually and collectively. We can't look at others saying: "It's your decision. I don't have any power. I can't make change happen." Everybody can make that change happen.
In my own life, the wonderful and rarified opportunity I've been afforded as a Cabinet member has allowed me to make a contribution that otherwise I could not have. Before there was an openly gay Cabinet member sitting at the table, these voices simply were not included in the conversation.
Unfortunately, in every Cabinet meeting, I'm still the voice speaking up about lesbian/gay/bisexual/transgender issues. But more and more, as I speak up about issues of race, gender, ethnicity, national origin, ability and age, people from other groups remember to include LGBT people in the conversation. One of the lessons to be learned is that you can't expect others to be there for you if you're not there for them.
Modeling Change
In my six-and-a-half years in this position that I have loved, I've learned so much from the people that I've met by going to every single luncheon or dinner for the eighteen state chapters of the National Association for the Advancement of Colored People; going to every single luncheon, dinner and event in the state Hispanic American Society; meeting with university presidents in the fourteen state universities and thirty-two major colleges in the state to talk about how to expand minority enrollment; meeting with the chiefs of the 1,217 police forces in the Commonwealth of Pennsylvania to discuss why, based on a study that we initiated, there is not any minority representation in three-quarters of the forces. The police officers are all white and all male. There are no women, no Hispanics, no Asians, no African-Americans, zero representation in 60 percent of the police forces.
The response I often get from these police chiefs is, "We don't have any of those people in our jurisdiction."
My response is, "Of course you don't." If everybody looks the same as everybody's always looked in a jurisdiction, there will never be any change. Change must be modeled. That is part of the leadership role. We can't expect that a non-white is going to feel welcome or safe living in an all-white, rural Pennsylvania environment. People are going to be afraid to drive through that environment, let alone live there.
Taking Risks
So, we have to make change happen as individuals, we have to be committed to social change, and we have to take risks. One important thing I hope I have done successfully is to be willing to take risks throughout my career. Risk is critically important. We shouldn't be afraid of risk: if we fail, it's an opportunity to learn what didn't work so we can make it work better the next time. Engaging in risk—and obviously I'm talking about calculated, safe, thoughtful, risk-taking behavior—opens us up to enormous possibilities both personally and for those around you.
When we challenge the status quo, everyone must take a step back to reevaluate what works and what doesn't in order to make a society where things work better. We learn from one another by bringing to the table people who are very different in their life experiences and backgrounds. We won't learn nearly as much by talking to the same people in the same way that we always have. By listening to the voices of those with a different perspective and life experience, we can broaden our own understanding of what works in the world, how things can happen very differently and effectively in ways we've not yet explored.
The greatest gift that this opportunity has given me is learning from many wonderful people from different places and backgrounds, knowing that their life experience is valid, credible and important, offering something that is, as I said at the beginning of this talk, far beyond the level of toleration.
Tolerance gets us in trouble every time because it makes us believe we've done enough. Tolerance makes us believe that our work is finished and that we can stop, thinking that somebody else will carry on the fight. And that's absolutely unacceptable. None of us should be so smug and self-serving that we step back and say we've done enough. None of us have done enough. If we're not engaged in the struggle for changing hearts and minds every day of our lives, then we still haven't done enough.
Making a Commitment
We recognize that few people are going to be able to do this every day of their lives. If you can make a commitment toward change, the world is inevitably will change at a faster pace and in a way that's more inclusive of all of us and our needs than if you constantly say to yourself, "It's too much effort, it's too much trouble, I don't have the time, my life is busy, things are complex, the economy is in crisis."
You can always come up with a reason for not engaging in behavior that initiates social change. There are a million perfectly valid and reasonable excuses out there. Why not challenge yourself, saying, "My life will be so much more valuable, so much more interesting, with a greater sense of engagement in the world. I'll be able to make a lasting contribution, even if I touch the life of just one other person." I think you will find a path for yourself that will lead you to the culture of peace we're all talking about.
Teamwork
A culture of peace is not possible if we aren't committed to each step along the way. We can't just talk about an idea in "big picture" terms, expecting it to happen just because we've set it as a goal. We have to work in incremental ways to reach the goal, in partnership with others. One person working alone cannot achieve the goal.
As important as it is to remember the value and importance of every individual in this struggle, it's equally important to remember that social change will be accomplished faster, with greater success and permanence if we do it together: supporting one another, listening to one another, learning from another and not always certain that our way is the right way. I understand that I make mistakes all the time, every day. But I hope I learn enough from each mistake that I don't make the same ones over and over. All of us have so much to learn from one another.
Identity and Inclusion
The issues of identity and inclusion are particularly critical. Our identities will be limited to our own life experiences if there is no understanding of how we are infused with others' life experiences and of their appreciation for what we have given them. Identity continues to change throughout one's life. For lesbian/gay/bisexual/transgender people, the very act of coming out changes identity—an obvious and extreme example. Identity is an ongoing, changing characteristic that evolves as we allow others' experiences into our own lives.
I started life as a little Jewish boy in Baltimore. I didn't know many people outside of other Jews. Growing up, I had a very limited and restricted life. In college, as I met people from all faiths and backgrounds, I realized how enormous and exciting the world was.
As I got into the work of social change and social justice, I met people from different backgrounds who didn't look anything like me and hadn't had the economic advantages. They challenged me to discover the world in new ways and to learn from their experiences. My world is infinitely more exciting now because of all the wonderful people I've met than it was growing up in a protected and exclusive environment. And I mean exclusive in all the meanings of exclusive. Exclusive meaning that only those identified by one's parents as worthy or valued—and I had wonderful parents—were allowed into one's life.
Retaining Idealism
If we retain our youthful spirit, idealism and sense of commitment to greater goals and aspirations as we grow to adulthood, we have the opportunity to make our own choices. If we just make choices that mirror the ones we've made our entire lives, the world is not going to offer us a great deal of change. If we don't decide to take risks, meet other people, travel, and engage in professions we never considered before, our world will be restricted and limited.
I honestly didn't believe, during my twenty-five years as an architect, that I'd end up as the first openly gay Cabinet secretary in the country. That was not on my radar screen, but my life is so much more gratifying, exciting and learned now than it was with all the academic study that I had. I've learned infinitely more from the last six and a half years than in my entire life. People have given me the ability to see the world through their eyes, through a different lens, both historical and cultural, and have expanded my world. The life experiences of people who have lived very different lives from mine help me understand more about how the challenges we have in this society were created.
When the governor's term is up in two years, I'll be looking for other opportunities, but I don't think they will be in architecture. I hope to work in some capacity to help people who have not yet achieved the American Dream. How can I work to make the world a better place for those who have less than others? That sense of commitment is a change that would not have happened had I not been given the opportunity and honor to serve over these last six and a half years. I'm grateful to be in this position with the opportunity to work with people in the Commonwealth of Pennsylvania and around the country.
Dialogue as Means of Change
Let me give you some examples of the kind of dialogue we've conducted in Pennsylvania that could be replicated here in New York and elsewhere in the country.
When I first came on board, it was very shortly after September 11, 2001. The country was in shock. We were debilitated psychologically from an attack that nobody had anticipated. Our economy was in a very difficult place—maybe not quite as difficult as we're in right now—but by contrast to what we had enjoyed earlier, we were in a state of shock. It seemed to me that we needed to step back and, instead of responding to extreme voices here in the United States, identify voices that were really listening to one another, bring not only moderation to the dialogue but a sense of thoughtful, engaged, intelligent conversation.
I contacted Judea Pearl, a distinguished scholar and the father of Daniel Pearl, the journalist, and Akbar Ahmed, the world's leading authority on Islam and former ambassador to Great Britain from Pakistan who now teaches and has his own chair at American University in Washington, D.C. I brought them together in Pittsburgh, a very blue-collar city, to have a dialogue on television for several hours and then conduct a question-and-answer session with the audience.
It was an unbelievable experience where two people with nothing in common became friends, engaging in a dialogue that affected the thousand people in the audience. We took the dialogue to Philadelphia, and it was even more powerful. Then we filmed it as a two-hour special that was shown on National Public Television several times and seen around the world.
I got a call from the Archbishop of Canterbury in London who invited us to conduct the dialogue in the House of Lords in London. We created an eight-day experience with twenty-four different meetings with ambassadors and community groups from Pakistan, India, Bangladesh, the United States and Britain. You can imagine the impact the dialogue had just among the people who were able to hear it, whether on television or in person. It's an example of how just one person with a creative and thoughtful idea can have a huge effect on many people. I've also been able to do things in a more modest way in Pennsylvania that are affecting communities that have not been well addressed.
For example, I started the first Disability Stakeholders Task Force to bring together hundreds of people representing various mental and physical disability rights organizations from across the country. The purpose was to learn from one another and educate those not living with or caring for people with mental or physical disabilities. It has been an eye-opening experience.
As a result of this gathering, the governor of Pennsylvania established the first Cabinet on the Rights of People with Disabilities, of which I am vice chair. We are now engaging people all across the nation in a greater appreciation for and understanding of people who have different kinds of abilities.
Protecting Others Means Protecting Ourselves
We must remember that when we ignore or render invisible a population, whether it's LGBT people, African-Americans or people with different abilities, we have an increasingly harsh economic effect on that community. People with disabilities have a 70 percent unemployment rate in this country. Most people don't know that. And most people are afraid of those with disabilities. They feel uncomfortable and don't want to be near them.
All of us will be part of that community at some point in our lives. It may be from an accident or it may be because we age long enough to become a person with a disability. Ultimately we're all going to get there. We had better learn how to respond to these needs while we're able-bodied and young so that we can have a society that values and appreciates us when we become a person with a disability. That's a great example of how all of us need to get engaged to protect our own futures and the welfare of society.
If we don't engage, if we choose to step back and just live, we can get through life. It may be a life with a lot of money or material things, but it will also be a life that's more isolated and less full. When we look back at the end of our years, we will ask the all-important questions: "What did I do to change the world? What did I leave behind? Why did I spend seventy, eighty or a hundred years on this earth? Was there any reason for me to be here?"
These deep, philosophical questions are the ones that can actually make a great difference in the way we live each day. They are more than just big-picture concepts to study in school or to read about in the newspaper. They are down-to-earth concepts that affect each person differently but can alter our ability to live this life in a full and a self-actualized way.
If you understand that you can bring things into your life that will alter your perception of the world, your place in it and the difference you can make in this world, that's the kind of purposeful life that builds this society and can ultimately achieve a culture of peace based upon equality, diversity, identity and the inclusion of everyone in the society.
---
Photo: Navi Pillay, United Nations High Commissionner for Human Rights
Credit: United Nations Office of the High Commissioner for Human Rights