The Future of Waste

Society

Sustainability
February 27, 2013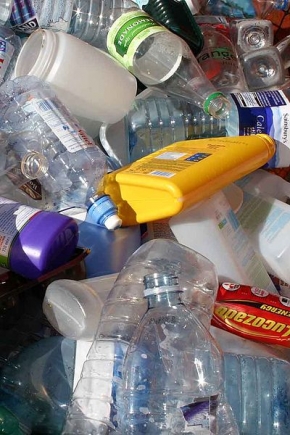 Image: Plastic for recycling.
Credit: Si Griffiths (Attribution via Wikimedia Commons)
In 2002, William McDonough co-published a book called Cradle to Cradle: Remaking the Way We Make Things. This manifesto for cradle-to-cradle design provides specific ideas for companies, organizations and governments to achieve waste-free holistic systems.
The Nike Reuse-A-Shoe program is part of Nike Better World – a companywide ethos built around designing products using the most sustainable methods possible. This approach envisions a closed-loop business – where waste at different stages of Nike operations, from product manufacturing to transportation and products at the end of their life, can be recycled and reused – often into new Nike products.
In an effort to curb the more than 12,000 metric tons of trash produced by residents each day, Mexico City officials have instituted a successful "food-for-waste" program to encourage recycling. Residents are able to exchange recyclables for green points that can be redeemed for food or seedlings at local farmers markets.
Filipino inventor Jayme Navarro has patented an environmentally safe system for turning plastic into gasoline, diesel and kerosene. The fuel burns cleaner than regular fuel and costs 20 percent less because of the abundance of plastic wate in the country and low production costs.